The Best Foundation Application Tools for a Flawless Finish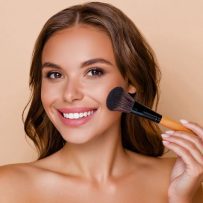 Do you want to create a flawless foundation look? If so, the right tools are essential for achieving an even complexion and perfect coverage. From brushes to sponges, using high-quality products is key. This post will dive deep into choosing the best application tools for different needs and skin types. We'll examine which materials work best with cream foundations over liquid formulas and discuss how multitasking powerhouses like beauty blenders can give your makeup routine an edge. Read on as we explore all your options for creating that perfect canvas!
Get a flawless finish every time with this foundation application tool
The precision tip applicator allows you to apply foundation directly where needed for a smooth, even finish. With the ergonomic handle and contoured shape, this tool is easy to hold and maneuver for precise coverage with minimal effort. The durable, high-quality material ensures that it will last through multiple uses while maintaining its shape and integrity. Get your makeup game on point with this foundation application tool!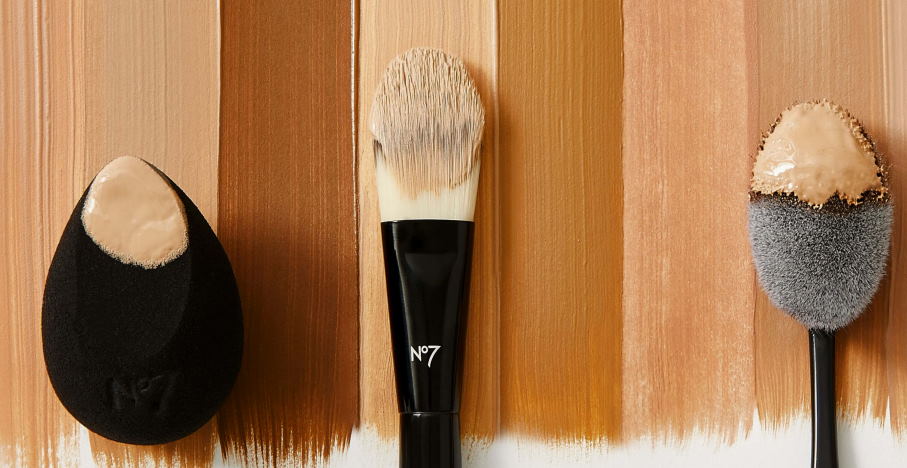 This tool is perfect for applying foundation all over your face or in specific areas of concern, such as around the nose or under the eyes. Use it to blend seamlessly into your skin tone, creating an undetectable look with full coverage. Whether working with liquid, cream, or powder foundations, this application tool will help you achieve the perfect finish with minimal effort. It's also great for daily touch-ups to keep your makeup flawless all day long. So get ready to take your foundation game up with this must-have tool!
How to choose the right foundation application tool for you
When it comes to applying foundation for a flawless finish, having the right tools is essential. From foundation brushes and sponges to beauty blenders and beyond, plenty of options are available to help you achieve the perfect coverage. To make things easier, we've rounded up some of our favorite foundation application tools that will help you get your makeup looking smooth, even and beautiful!
Brushes: Brushes are one of the most popular ways to apply foundation and can be used with liquid or powder formulations. When choosing a brush, opt for one with densely packed bristles made from natural fibers like goat hair or synthetic materials like Taklon – these will ensure an even application with minimal streaking. Synthetic brushes are also great for sensitive skin, as they are less likely to irritate the skin.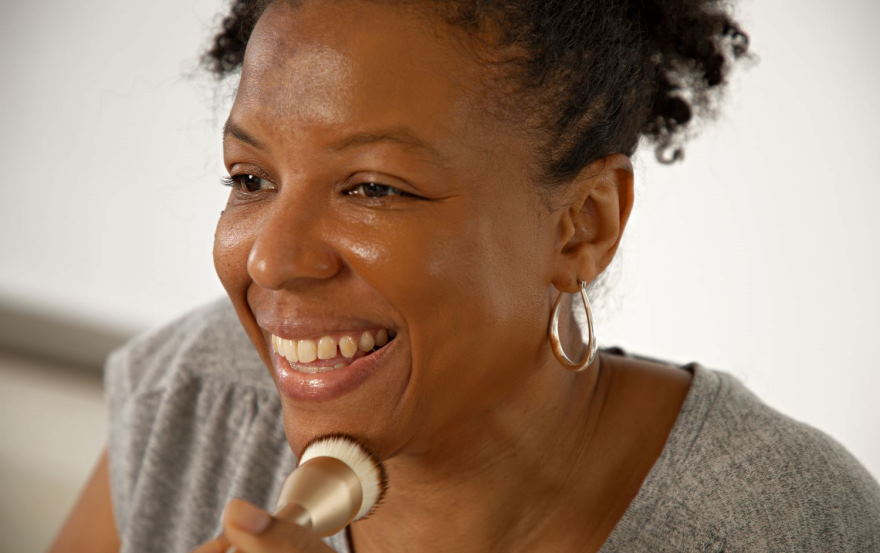 Sponges: Sponges are a great alternative for those who want an airbrushed look. The most popular type of sponge is the beauty blender – it's made from a soft material that easily picks up foundation and blends it into the skin without leaving any lines or streaks. For a seamless application, dampen your sponge with water before use and gently press onto the skin in circular motions.
Fingers: Fingers are often overlooked when it comes to foundation application but can be surprisingly effective. Using the warmth of your fingertips will help to blend foundation into your skin and create a natural-looking finish. Warm it between your fingers before applying if you're using a liquid foundation.
Airbrush: Airbrushing is one of the newest foundation application tools on the market and is perfect for creating an even, natural-looking finish. This method uses compressed air to spray tiny droplets of foundation onto the skin and gives you complete control over how much coverage you get. It's great for sensitive skin, as there is no contact with the brush or sponge.
These are just some of the many options available when applying foundation for a flawless finish. Finding the right tool for your needs will ensure that your makeup looks perfect every time!