Top Hairstyles That Stay Stylish Under a Winter Hat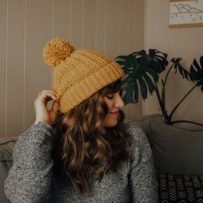 Finding the perfect hairstyle for cold winter days can be a challenge. It's not easy to stay stylish when you have to bundle up in a hat and scarf to brave the chilly temperatures outside. But if you take extra care with your hair, it doesn't mean winter has to be boring! With a little bit of creativity, you can find hairstyles that look great no matter how thickly insulated your head may be. Here are some of our favorite looks – from classic up-dos to modern bobs – that will keep you looking great despite harsh winds and deep snow drifts.
Hat-friendly winter hairstyles that will keep you warm
No matter the temperatures outside, winter hats are a must for keeping your hair and head warm. But let's be honest, sometimes those stylish beanies or bomber hats can ruin all the work you put into styling your hair. Fear not—plenty of hairstyles look great both with and without a winter hat.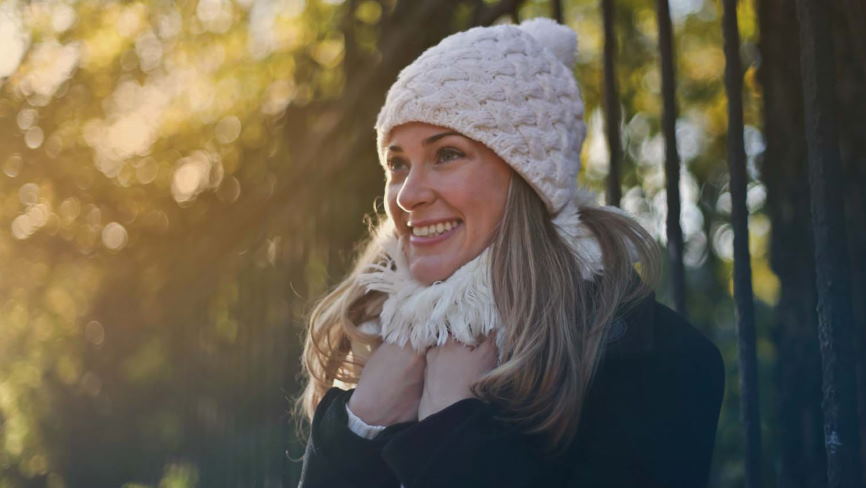 High Bun: This effortless style is perfect for wearing under practically any type of hat. Pull your hair up in a high bun and secure it with an elastic band or bobby pins if needed. If you have bangs, tuck them behind your ears or pull them back in to the bun.
Space Buns: Take the high bun one step further and part your hair down the middle. Secure each side with a bun and you have cute, stylish space buns that look great with a winter hat of any kind.
Soft Waves: Opt for soft waves when you want to dress up your winter look. Start by curling your hair either with an iron or naturally (if it's wavy). Then take small sections of the curls and brush them out using your fingers or a wide-toothed comb until they look more like waves than ringlets. This style looks especially fashionable under a beanie or other snug-fitting hat.
French Braid: A classic French braid is another go-to style for winter weather. Whether a single braid or two, this look will keep your hair out of the way and looking cute, even under a beanie.
Low Ponytail: For those days when you don't have time for styling, throw your hair into a low ponytail. This style works especially well with long bangs tucked neatly behind your ears or incorporated into the pony for a more polished look.

Functionally fashionable: how to style your hair for winter hat
Winter is a time to bundle up and keep warm, and one of the best ways to do that is with a hat. But remember your hair! A great way to stay stylish during hat season is by wearing a 'do that plays nicely with your favorite headgear. Here are some tips for styling your hair for winter hat season:
Get creative with braids – Braids can easily style hair that looks pulled together under a winter hat. Try French braids, cornrows or Dutch braids for something more intricate and interesting.
Updos are ideal – When it comes to wearing hats in cold weather, updos are the way to go. Whether you go for a low bun, topknot or even double buns, having your hair off of your neck will help keep you warm.
Style it short – For those with shorter hair, styling can be as simple as finger combing and spritzing hairspray to hold the look in place. You can also try texturizing sprays for texture and volume that won't get lost under a hat.
Keep it wavy – Wavy hairstyles are perfect for winter months because they stay put all day long. Depending on the hat style, looser waves can contrast against structured hats like beanies and fedoras for a stylishly intentional look.
Accessorize with accessories – There are plenty of hair accessories you can use to upgrade your winter hat look. Try a headband, decorative clips or even winter-themed barrettes for a unique touch.
By following these tips, you'll be able to keep up with the latest trends and style your hair in a way that looks great under any hat. Whether going out on the town or just trying to stay warm at home, there's no better time than winter hat season to experiment with different hairstyles. So don't be afraid to get creative!