The Ultimate Guide to Matching Your Clothes With Your Manicure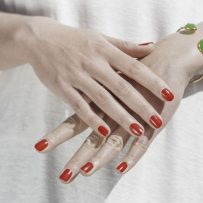 Do you ever find yourself standing in front of your wardrobe, wishing for a little extra guidance to create the perfect look? Have you ever wished that there was someone to tell you how to piece together every last detail – from shoes to accessories and even nails? Well, if that's the case, then here's some great news! This blog post is going to be your very own personal guide on how to match your clothes with your manicure. From subtle variations in shades of pink or red and sophisticated combinations of glitter accents, I'm going to take all the guesswork out of it so that you can confidently put together a perfectly polished look every day. So whether it's an effortless natural base color or something more daring, I'll show you simple tips and tricks on how combining hues on clothes with colors in nail polish can bring any ensemble together flawlessly!
The best manicure colors to complement your outfit
Some flatter your skin tones, such as pale pink and beige for cool tones or apricot and coral for warm tones. Try an electric blue or deep purple for a more daring look. You can also highlight one nail with metallic glitters or nail art designs. When picking colors, remember that the overall palette should only have at least two to three shades of polish. If you're going bold with bright shades, avoid using two different brights on each hand; instead, opt for one bright color and complement it with a nude shade on the other nails.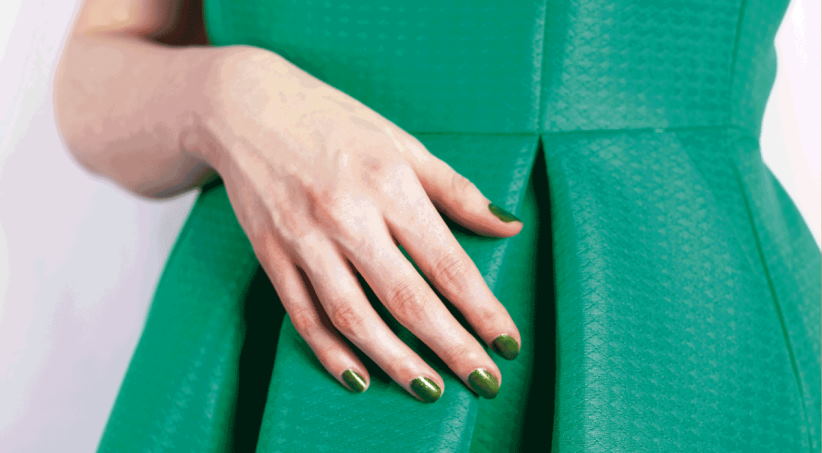 For more subtle looks like ombres, gradients, and french manicures, go with classic palettes such as whites and soft pinks or a more daring combination of black and white. If you prefer to add some glitz to your look, opt for metallic shades such as gold, silver, rose gold, or bronze to make your nails stand out. And if you're feeling creative, opt for an animal print manicure or mix different colors and textures. Whatever choice you make, remember to keep it simple and stylish!
Once you have chosen the perfect colors for your outfit, you must take care of your nails properly to maintain their vibrant color. Invest in good quality nail polish removers and base coats, and always use protective gloves when doing housework. Your nails will thank you later!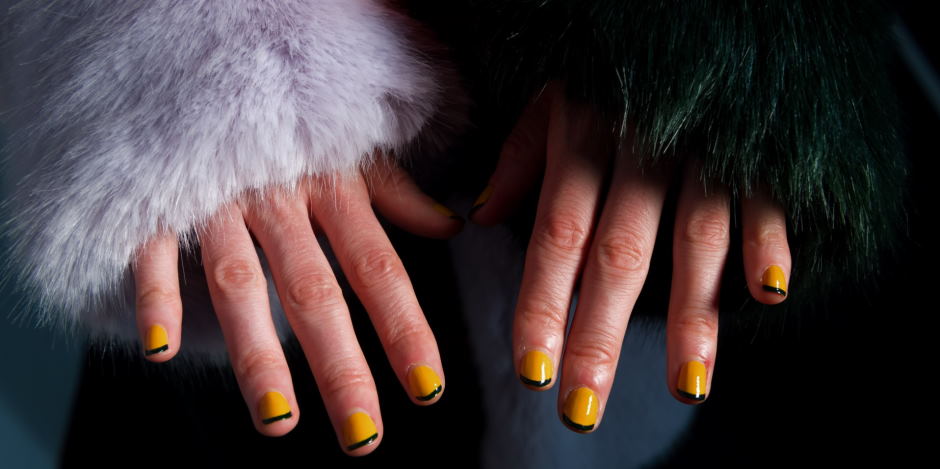 How to match your clothes to your manicure
Decide on the type of manicure you want to wear. Choose from classic French tips, bright and bold nail art designs, or a simple color scheme.
Pick out an outfit that will compliment your chosen manicure style. For example, if you're wearing a classic French manicure, go for classy pieces in neutral colors like black and white. For more daring looks with lots of colors, choose vibrant clothing items such as a red dress or teal blouse.
Incorporate accessories that tie together your nails and clothes. For example, if you have a brightly colored nail art design, add fun jewelry or statement shoes in coordinating shades to complete the look!
Don't be afraid to experiment with different textures and patterns. In addition to colors, try pairing your manicure with fabrics like lace or velvet for a unique style.
Finally, make sure you feel confident and comfortable in whatever outfit you choose! Whether bold and daring or subtle and chic, feeling great in what you wear is the key to looking good!